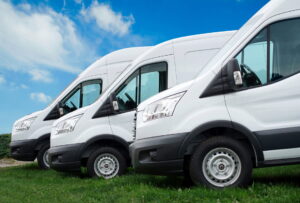 Temperatures are still scorchingly hot, but they won't be for very long. We've got some cooler, more mild temperatures on their way this winter, which means you'll want your air conditioner to be maintained and in good shape for next summer.
This can be achieved with routine maintenance which we recommend each and every one on of our customers purchases. But we don't expect you to just purchase maintenance with a recommendation from the team that provides it! That's why we'll go into detail today as to why maintenance is such an effective service and why now is the best time for it.
This might sound like a sales pitch, but it's absolutely not one. The benefits of AC maintenance in Alachua are supported by cold hard facts, and we'd rather treat this like a PSA than the selling of a service to our customers.
Why Schedule Maintenance at All?
So, what does maintenance actually do? It's a good question, and one we'll just get right to answering.
Maintenance allows our technicians to make minor adjustments, repairs, and even replace small components that could be failing. We can give customers warnings if there's a problem that's getting worse. We can even lubricate ball bearings, tighten screws, and inspect the whole system to ensure it's working as well as it can.
This might not sound like that important of a job, but for the cost of maintenance when compared to the cost of repairs, it easily pays for itself over time. A well-maintained AC unit is less likely to run into serious issues than a system that's been neglected.
Seasonal Maintenance: The Best Time
So, why not just get maintenance during the hottest point of the summer? Why wait until fall or spring?
Well, it's simple. Most of our customers are running their air conditioners on full blast during the summer, meaning we're swamped with repair calls and our schedule is very tight. Fall, on the other hand, is relatively light, and it allows us to schedule a much more convenient appointment. Since maintenance isn't an urgent need like a repair is, we can work with you to find the best and easiest time to get your system maintained.
Maintaining Your Heat Pump
Different systems require maintenance for different reasons. A furnace, for instance, requires maintenance mostly for cleaning and a safety inspection to ensure that your system isn't leaking gas or carbon monoxide. A central air conditioner needs maintenance so that it can last its full 10–15 year lifespan and start working next summer to the best of its ability.
Heat pumps are different because they work year-round and can both heat and cool your home. This means they need the same assistance that a central air conditioner would, but at twice the rate. This is why we recommend customers invest in heat pump maintenance twice a year, treating it like both a heating and cooling system so it works as efficiently and effectively as possible.
If you can get your heat pump maintained at this regular rate, you'll also likely deal with fewer repair issues over the course of its lifespan.
Schedule maintenance today with North Central Florida Air Conditioning. Improving Lives by Improving Homes!