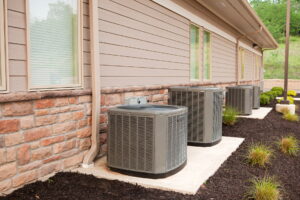 It's kind of impossible to live in Florida and not be inundated with tons of moisture in the air. When our northern neighbors use the term "muggy," they're usually referring to the climate that we experience for most of the year. It's not crazy to think that humidity can be a real problem in the way of achieving efficiency and comfort.
However, we're not in the business of stating problems without solutions! If you're constantly calling us for AC repair in Newberry, FL, it could be from problems that are caused by humidity. After all, humidity can negatively impact your air conditioning to the point where it's working a lot harder and suffering from wear and tear.
Let's talk about why excess humidity is bad for your air conditioner, and brainstorm some solutions that can help you out of this predicament!