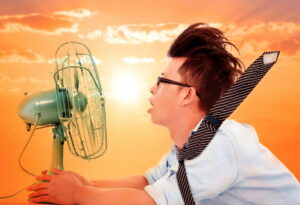 Here we are in September. The heat is luckily behind us, and we've got some exciting fall activities and weather to enjoy. Maybe you just went coat shopping last weekend, or you're finally able to have the home to yourself every once in a while with the kids in school. All of this sounds great until we get hit with a heatwave when everyone isn't expecting it.
It always happens, and even with fast AC repair in Newberry, FL, our climate is perfect for late-season heatwaves that strike when homeowners aren't expecting them. If you thought your malfunctioning or old AC wasn't necessary anymore because we're done with summer, we urge you to rethink this.
When the heatwaves hit and you're starting to panic after your AC breaks down, we'd like to help calm you down. Here are three great things you can do to help stay comfortable and make the job easier for HVAC technicians.