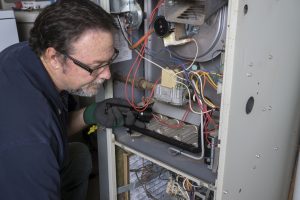 There's been a bit of warm weather to give us some time outside in the past week, but that's no excuse to neglect our heaters for the days when temperatures drop below where we'd like them to be. That's because furnace repair services can happen at any moment, no matter how inconvenient or the temperature outside, causing some homes to be cold on those few days when we'd actually like our heat to be working.
So, today we're going to focus on some signs that might be clear to you that your furnace isn't doing so well. Regardless of the culprit is a repair or replacement issue, the fact of the matter is—a professional HVAC technician should give it a serious look before temperatures get any lower than they have been this year.
This warm spell won't last forever, and you should take advantage of it to inspect your furnace!