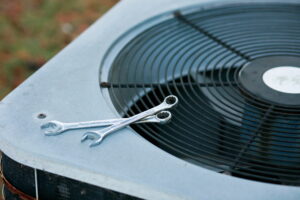 AC issues can be troublesome in a number of different ways. We can easily forget how much we depend on our air conditioners while we're using them, until they break down or cause us stress with their problems. A short-cycling AC is not an exception to this rule!
Short-cycling is a problem that affects any system that runs in cycles. There is a "normal" length of time that your air conditioner is supposed to run, and if it runs longer than that, this is considered a long cycle. Perhaps it's an extra hot day or you recently lowered the temperature because you have company over.
A short cycle is when your system works for a lot less time than it's supposed to. This is absolutely a problem, but it's a bit more complicated than a long cycle and requires a full explanation. Keep reading to learn about how bad short-cycling is for your air conditioner, and what you can do about it.