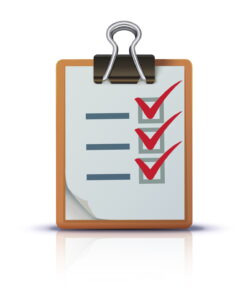 It's that time of year again! Another brutal summer has come and gone, and while we might still be dealing with a few hot days to come, the worst of it is over. So, how exactly did your air conditioner do? If you're unsure as to how to answer that question, then don't worry, we've got the solution for you. It's time to give your air conditioner the grade it deserves!
So, from A to F, we're going to grade your air conditioning system for the past year and see where we can go from there. This system should make it fairly obvious if you need help with your air conditioning in Gainesville, FL. Or, if your system is running perfectly, then you really shouldn't have any problems at all!
Either way, we're here to help. Just keep reading.
Let's Get Started!
An air conditioner is only worth how well it works. If it doesn't work to your home standards or isn't effective enough to make you comfortable, then why even bother having one? This grading system is designed to ensure that your comfort and budget are the top priorities when it comes to getting work performed on your AC system.
A: It Works Perfectly
This can usually be assigned to air conditioners that have been recently installed, or have been maintained and repaired properly over their lifetime. If this is your air conditioner then congratulations! There's really nothing you need to be worried about, as long as you schedule routine maintenance to keep your system running smoothly.
B: Only Minor Hiccups
Most homeowners have air conditioners that fall into this category. It might work well except for a noise every once in a while, or a small spike in your energy bill when you forget to clean the air filter or get it maintained. Our team can help you strategize ways to increase efficiency and improve your system to an A-grade.
C: Acceptable
This can be used to describe a lot of air conditioning systems. Sure, it works, but does it work the way you want it to? Probably not. It's constantly making noises, it smells like wet socks, or it's barely able to meet your comfort needs in terms of temperature. It doesn't have to work like this, you know. Give our team a call for targeted repairs and a maintenance visit to help round out the edges and improve the grade it receives next year.
D: Unacceptable
If your air conditioner is unacceptable, then what's the point of having one? At this point, it might be a good idea to invest in a replacement. Sure, you could get repairs performed on the system to improve it to a satisfactory point, but how will you know if those repairs are worth the price? Perhaps a replacement could be a good long-term solution for you and your family!
F: Not Working
We get calls about broken down air conditioners all the time. That's an unfortunate fact of reality. If your AC receives an F-grade this year, then it's time to get it replaced before next summer rolls around. We can be the team to help you with a new installation the right way!
North Central Florida Air Conditioning has your back. Contact us today! Improving lives by improving homes!