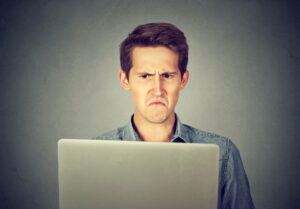 Your heater deserves the best care possible. When something goes wrong, the first thought through your head is probably the worry about how much it's going to cost. While this is definitely the most important aspect of HVAC work from a customer's perspective, you should also be wary of short-cuts and cheap fixes. There are quite a few dos and don'ts of heater service in Gainesville, FL.
We'll list out everything that you should do, and everything that you shouldn't do when it comes to heating repair. So, before you open up that online tutorial on "how to self-diagnose your heating problem" or before you get the gloves and supplies from the nearest hardware store, stop what you're doing and read this blog.
If you need immediate help, make sure you call our team for comprehensive heater repairs. We've always got your back.
What You Shouldn't Do
Let's start with some of the things you should never do to your heater. No, these aren't guidelines or things that you "maybe should do sometimes, depending on the circumstances." Every time you do one of these things, you're probably going to lose money down the line or make a mistake that will stress you out.
Perform repairs on your own. This might seem like a frustrating piece of advice to receive, but bear with us. Your heater's warranty could be in jeopardy every time you open the system up to perform repairs. Likewise, you could bump a sensitive component or accidentally break something else inside your heater that causes yet another repair need to crop up. Basically, never let untrained hands inside your heating system.
Cut costs when calling for heater service. If an amateur who lives down the street is offering heater repair at a tiny fraction of the cost that a premier service provider like us would, ask yourself why that cost is the way it is. It's likely not going to be as comprehensive, or perhaps they lack the proper licensing and insurance.
Ignore or neglect problems. Do yourself a favor and if your heater is making noises or is running up the bill, call for help.
What Should You Do?
Alright, we'll get off our high horse and actually give you some tips for things you should do for your heater.
Change the air filter. We recommend homeowners do this on their own since it's so simple. You can replace your heater's air filter every 1-3 months to keep things running smoothly.
Do your research and take notes. What sound is your heater making? How high are your bills? It's important to take notes on the condition of your heater to make it easier for a team of technicians to provide repairs.
Call the right team. This is essential. Look at everything the teams in your local area have to offer. Choose the deals that work for you, ask about rebates, tax credits, and other ways to save. If you've called the right team, they'll be more than happy to talk about everything on your mind and provide service that makes you happy.
Contact North Central Florida Air Conditioning today for heater repairs. Improving lives by improving homes!