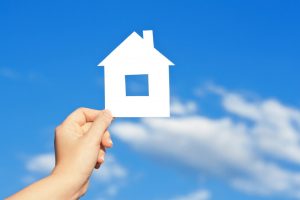 This is one of the most common questions we get from homeowners in our area, and understandably so. After all, we use our air conditioners a lot longer and a lot more consistently than people in other parts of the country. Therefore, it makes sense that we want to save money while doing so!
Of course, one way to improve the efficiency of your air conditioning in Williston, FL is to update (and upgrade) your air conditioner if it's aging—that is, if it's 10-15 years old. A while back, we talked about the benefits of variable speed cooling, which is an AC technology that's relatively new and can greatly improve the overall efficiency of your cooling efforts. This isn't the only way to boost efficiency, though! Read on for more tips.
Turn Up the Temp
Wait, what? Are we actually suggesting you make your home hotter during one of our unbearably sweltering summers. No, we don't expect you to be uncomfortable just to save some money. But, you may be turning your thermostat settings down much lower than you actually need in order to maintain that comfort.
Many homeowners are tempted to set their thermostat as low as 71°F, when in actuality most people are just fine if you keep the home at 78°F during the day. This allows you to save energy, and money, which you could improve upon even more by raising the temperature when you aren't home or while you're sleeping. There's no need to waste unnecessary energy by cooling a home you aren't using. Or by lowering temperatures more than you actually need.
Use Your Ceiling Fans
True, a ceiling fan cannot lower the temperature of a room on its own. After all, a fan simply moves air—it doesn't cool it down. However, using your ceiling fans in combination with the air conditioner can help make your body feel cooler. This is because it helps sweat evaporate from your body, which is your body's natural way of keeping cool.
When using your air conditioner, try using your ceiling fans for the room that you're in—it will help push the cool air down and keep the warm air rising. Therefore, paring your ceiling fans with your cooling system enables you to run the AC at a higher temperature, thus lowering your monthly energy costs.
Change Your Air Filter As Needed
There's a common misconception that an air conditioner's air filter is there to protect the homeowner's indoor air quality. While a clogged air filter can have an impact on air quality, it's intended purpose is actually to protect the inside components of the air conditioner from contaminants and debris.
When an air filter is too clogged, it doesn't allow for proper airflow and therefore causes your air conditioner to work harder than it should have to, which can lead to unnecessary repair needs and potentially even premature replacement.
At North Central Florida Air Conditioning, we are improving lives by improving homes!
Contact us today for exceptional AC services.