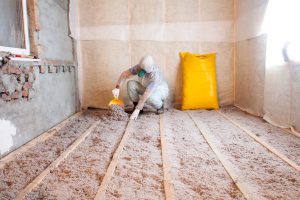 Insulation work isn't just for the winter. When homeowners think about drafty homes, the drafts are usually bringing in cold air when your heater is struggling to keep you warm. However, what if we told you that insulation can keep your home cool during the summer as well? Finding ways to keep cool air inside your home is one of the hardest parts of air conditioning!
You don't need to look far for insulation in Lake City, FL. Our team provides sensible, affordable, and fast insulation service. Whether you need your windows or your walls insulated, we can help keep that cool, conditioned air inside.
Let's go into detail about what insulation work is, how it can help, and whether your home needs it or not! Improving homes to keep things comfortable is something that we think everyone can get behind.