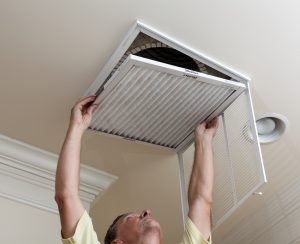 With all our talk about AC repair in Williston, FL, our poor air ducts can sometimes be neglected! Often when you think you're in need of repairs on your AC, what you're actually in need of is duct repair. Your central air conditioner's ductwork is essential to the efficiency of your AC, for starters. But they're also vital to the actual functionality of the cooling system. Without them, the air that comes from the air handler would never reach the vents inside your home.
As you might imagine, ducts that are in disrepair are bad news. Read on to learn more about what causes ductwork damage, how to prevent and treat it, and why duct repair is not a "do-it-yourself" job.
How Bad Can It Be?
So, you're probably one of those people thinking: "my ducts are probably fine," even if nobody has checked them in years. What you might not know, is that ducts need as much love and attention as the other parts of your air conditioner. Without a thorough repair or cleaning of your air duct, you might be paying for more than you think.
Potential Hazards
Air ducts in bad shape can be a net negative to the health of you and your family. Let's set aside the sheer amount of money that busted air ducts can cost you, just for a moment. Contaminants can build up in uncleaned, broken ducts, with the addition of small animals that can nest inside them. Obviously, this can be incredibly harmful to the air quality of your home and especially to those with compromised immune systems or auto-immune diseases. Having someone take a look at the state of your air ducts could shine a light on one or many of these problems.
Poorly Sized Ducts
Air ducts that are installed in the wrong size can be noisy and reduce the efficiency of your air conditioner. This can impact the cooling ability of your system by up to 60%, a difference that will come directly out of your wallet!
Damaged Ducts
Ducts that have been damaged either from long-time use, improper installation, harsh weather conditions, or any other reason, can be a drain on the efficiency of your air conditioner. Ducts that have wear and tear often leak conditioned out of your house, or into places that you won't feel—ultimately forcing your AC to work harder than it should. Certain rooms might not feel cooled down after a full cycle of your system because the ducts leading to that end of your house could be damaged in several places.
These are not issues that you have to face, nor should you. Trying to repair your ducts on your own with store-bought duct tape (which, ironically, is not intended for use on air ducts) can leave you with more damage than repair. Our technicians have a lifetime workmanship guarantee- if we install it and we get it wrong, we fix it no matter how long it's been since we installed it. Your ducts are no exception to that rule. Your expensive air conditioner requires well-performing ducts to match your cooling standards.
We are "Improving Lives by Improving Homes" here at North Central Florida Air Conditioning. Contact us today!