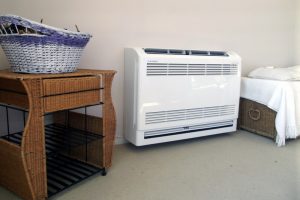 Ductless heating systems are all the rage these days, and for good reason! They're hyper-efficient, powerful enough to last all season in our climate, and they're flexible where other heating systems can be a drag. If you're looking to upgrade your aging heater or you're just trying to see what efficient systems are out there, look no further!
Today we're going to be going over some of the advantages of a ductless heating system. We understand, our heaters aren't used too much in this climate, but homes still need a way to deal with the few chilly nights that occur every year. If you decide to look into ductless systems in Gainesville, FL we promise you that you'll be surprised by the sheer amount of benefits that can come from it, not to mention the amount of money you'll save.
Not convinced? Let's take a look.