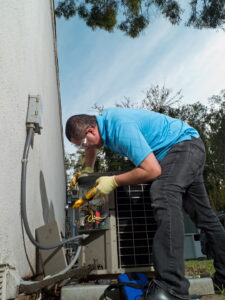 It's no surprise that we think about air conditioners a lot here in Florida. We can sometimes even run our AC systems into the ground because we use them for most of the year. While we're running these systems that keep us so comfortable, it's important to think every once in a while about how they work.
If you're a newcomer to the HVAC industry, or you're an old-timer who wants a bit of a refresher on how your AC system works, then we can help. We want to talk about refrigerant, and answer some questions that homeowners might have about this material and how it relates to your air conditioning in Gainesville, FL.
We'll go over the recent R-22 phaseout, signs you've got a refrigerant leak, and more! Just remember to call our team when you need help.