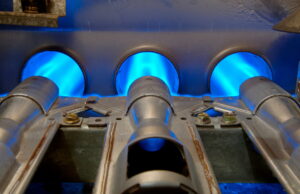 Well, how is it? We're not asking you rhetorically, we want you to truly think about the performance of your heater. It's heating season here in Florida, and many homes are struggling to meet the demands of their owners. Heaters are chugging along as well as they can, and we want to let you know that we can help. We're not just a team that's dedicated to broken down heaters, but also to the ones that are struggling.
So, when we talk about heating in Gainesville, FL, we've developed a checklist that could help jog your mind about your heating woes. Take a look below at what types of heating problems you could be encountering, and make sure you let us know about each one. We're positive that we can help you out your heater.Some homeowners don't even know that these problems below are even problems to begin with!
Paying Close Attention
In order to know whether or not you need heating services from our professionals, you need to pay close attention to your system. Let's talk about some of the ways your heating is struggling, and see if we can pinpoint where that problem is coming from. Once you have a better understanding of how these problems form, you can then communicate how you need help to our team!
My heater gives off lukewarm air. This could be a problem stemming from your system hitting the high limit switch. When an air filter is clogged or something is wrong with your heater that causes it to overheat, it will hit a high limit switch and shut down. However, your blower fans could still be sending cool or lukewarm air into your home that's not being heated by your furnace. Get this checked out to ensure that your system can still heat your home effectively.
My bills are too expensive. Ah, an efficiency problem. Sometimes, due to many different factors, a heater can start burning too much fuel or running too many cycles to try and heat your home. This is inefficient, and it's going to cause your home to become less comfortable and your bills to get higher. This can be changed if you call us for help.
Something sounds funky when my heater runs. Heaters can make various different types of noises, but they're rarely ever good. Rattling can seem like a minor issue, until that rattling causes vibrations that crack your heat exchanger. Then you could be dealing with leaking carbon monoxide and gas in your home. Whatever uncomfortable noise the system is making, call us for help.
My heater smells weird. This could be a sign that the system is leaking gas or exhaust fumes. Either way, shut the system down and call us!
My heater won't work at all! If your heater is broken down, don't worry. It happens. We'll see what we can do and try to locate the source of the problem so we can give you back your well-deserved heat.
We CAN Help
We're not just trying to sell you a service, we're trying to prove to you that we can help you when you need it. Call our team for expert heater repair, no matter what your system needs.
Call North Central Florida Air Conditioning for the comprehensive heating repair you deserve. Improving lives by improving homes!