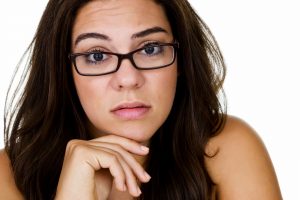 Heat pumps are reliable, efficient, and effective forms of heating, but they're not perfect. No heating system will realistically run for decades straight without a single problem occurring, that's just not how these systems really work. They're composed of many different components that all work together, some of those components will have trouble and hinder the process of your heating or cooling.
That being said, it could make you feel better knowing the problems that are most likely to occur with your heat pump. We work on these systems all the time, and when considering the types of heater repair in Lake City, FL there are a few likely culprits to come up. If you keep reading, we'll get into the most common problems surrounding heat pumps and what they usually mean for the future of your heating system.
Problems Heating or Cooling
With heat pumps, they can both heat and cool your home. That means noticing a problem might be a little harder since they usually work the best in less extreme climates. However, if you notice the following issues, you're going to want to invest in some repairs as soon as possible.
Ineffective Heating Power. Your heat pump should be regularly putting out air that meets the temperature set on your thermostat. Check your thermostat and feel the air that's coming out of your air handler. If the air is not the same temperature that you have set, then there's got to be some problem with your heating system. The greater the difference, the worse the problem probably is. This can signal multiple different problems. Your system could have a dirty coil or an air filter that needs changing.
High Heating Bills. Heat pumps are incredibly efficient. Unless it's 20 degrees out (let's be honest, there'd be mayhem in the streets if it were 20 degrees out here in Florida), your energy bill shouldn't be that high. A malfunctioning heat pump will start to drain more energy to perform the same heating process it always has. If you notice you're paying steeper energy bills each year, call a technician today.
Blower Doesn't Work. When you stick your hand under an air handler in your home, you should feel the warmed breeze of your heat pump. If your system is having trouble blowing air out at all, there could be a problem with the blower motor or a broken belt.
Whether you've got a broken belt or a dirty coil, the solutions to these problems might be simple—but we heavily urge you to consult with an HVAC professional before you make any moves yourself. It can be very easy to cause more damage or make a simple repair more complicated when you try a home solution without the specific knowledge and expertise about heat pumps. That's why you need a team that can show up at the press of a button and gives you thorough service without any hassle. If you're looking for the heat pump experts here in Lake City, give us a call today!
Contact North Central Florida Air Conditioning today to schedule comprehensive heat pump repair. Improving lives by improving homes!