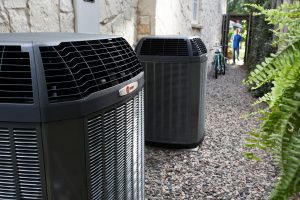 Springtime is just around the corner and you know what that means! A little bit of spring cleaning here, some warmer weather, and preparing for the scorching temperatures that are just around the corner when summer inevitably hits. We're in the HVAC industry, as you know, so it's our job to remind you when spring maintenance is upon us. We'll get into why this is important to do now, down below.
For now, here are a few things you as a homeowner can do to improve the effectiveness, efficiency, and longevity of your air conditioner before the summer hits in full swing. If you're often nervous about whether or not your system will need AC repair in Newberry, FL, then this could be the perfect opportunity to make minor adjustments and stave off the inevitable expensive issues.
Simple Improvements
If you're interested in keeping your air conditioner in good shape, then leave the complicated improvements and repairs to us. Everything we're about to mention are things you as a homeowner are perfectly qualified to perform yourself.
Change the Air Filter
Don't remember if your air filter was changed before you shut off your AC for good last year? Well, what's the problem with taking the filter out and seeing for yourself? Changing your air filter during the spring can be a great way to prepare your air conditioner for the scorching temperatures and the hard work it will be performing soon. Make your life and the life of your air conditioner easier by replacing your air filter today.
Clean Around the System
While this might sound like a knock on your lifestyle, we really don't mean it that way. Your air conditioner requires a substantial amount of fresh air flow, which can't be achieved if there is a lot of dirt and debris surrounding it or within two feet of it. Cleaning this dirt and debris that's been left there from the winter can substantially improve the effectiveness and efficiency of your air conditioner. If anything, it also makes it easier for a professional to inspect it, while they know there isn't anything blocking their way!
Invest in Maintenance
This is perhaps the most important piece of advice we could give you about springtime air conditioning care. Routine maintenance is when a professional HVAC technician comes to inspect your air conditioner, make minor adjustments and repairs, and convey to you any important needs that will be coming up in the future. For homeowners with aging or particularly problematic air conditioners, this can be immensely helpful as a certified professional will be able to tell you exactly how nervous you should be about a repair in the future.
Not only that, we can schedule repairs at that moment so that you can remain stress-free. This service is really about two things: keeping your air conditioner in the best condition possible, and keeping you happy knowing that it's prepared for the months ahead.
After reading this, we're certain that you're ready for the summer!
Give our team a call at North Central Florida Air Conditioning today for quality AC maintenance. We're improving lives by improving homes!