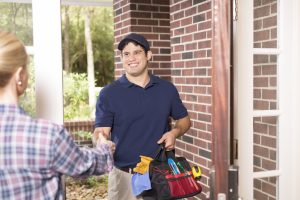 We are always baffled by homeowners who think their family member can install a new air conditioner. With how expensive, important, and complicated these systems are, it's always a bad idea to have someone that's not licensed and certified perform this type of work. Notice how we didn't say sometimes, we said always.
Sure, having a family member install your air conditioner, or hiring an amateur that lives down the street is definitely cheaper than professional service. We won't argue that. What we will argue is that cheaper doesn't always mean better results—and often you'll be making up for the rest of the cost and more down the line.
AC installation in Gainesville, FL is an important process. It's responsible for setting your AC up for the next 10-15 years of its life. Any hiccups, flaws, or errors in this process is going to lead to expensive fixes and headaches that you'd probably rather avoid.