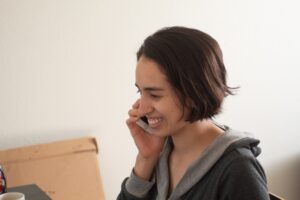 We know it's a little late, but in our opinion, it's never too late to be aware of your energy efficiency! How efficient is your home? Are you happy with the way that your air conditioning installation in Gainesville, FL is working?
If the answer to that question is anything other than "yes," then this blog post is for you. The month of October is "energy awareness month" according to energy.gov, and it's important that we dive into exactly what improving your energy efficiency at home means. HVAC systems use a huge percentage of our yearly energy consumption, and that leaves a lot of room for improvement if you're not happy with the comfort levels and utility bills of your home.
Today, let's focus on how efficient your home is and what improvements can be made to get more out of your energy-consuming technology.
Tips for Improving Energy Efficiency
First off, in the spirit of energy awareness month, we think it's important to talk about a few tips that could help you save energy. We can help you with each of these and remember that our team provides fast and affordable air conditioning services that are designed to reduce your utility bill.
Change your AC's air filter. One of the easiest and most effective ways you can improve the energy efficiency of your HVAC system is by changing out your air filter. The cleaner your air filter is, the less energy your HVAC system has to consume when pulling in fresh air from your home. Why don't you go ahead and do this now before you forget!
Insulate your home. Insulation is tricky. We tend to think that insulation is only important during the winter, but insulation helps keep cool air inside as well during the summer. Make sure your home is well insulated so you're not wasting energy.
Test and seal your ducts. Did you know that leaky ducts can account for up to 30% of your home's conditioned air being leaked and wasted? Don't worry, with duct testing and sealing services (offered by our team of course), you can nip this in the bud and make sure your ducts are working as intended.
Do You Need a New HVAC System?
One way to curb inefficiency is by investing in a high-efficiency HVAC system. Here are two ways to assess the need for a new air conditioning system based on your efficiency needs.
Check the trend of your energy bills. If you've noticed that the past few years have led to a huge increase in energy consumption, the result could be a system that's not running efficiently anymore. Replacing your air conditioner could lead to better results and savings down the line.
Check the SEER or HSPF rating of your system. What is the SEER rating of your air conditioner, or the HSPF rating of your heat pump? These ratings help you determine how efficient your system is. The higher a number that's listed, the better energy efficiency you'd be getting. If you think it's low compared to current models on the market, then perhaps it's time for an upgrade!
Call North Central Florida Air Conditioning to upgrade and improve your energy efficiency. Improving Lives by Improving Homes!