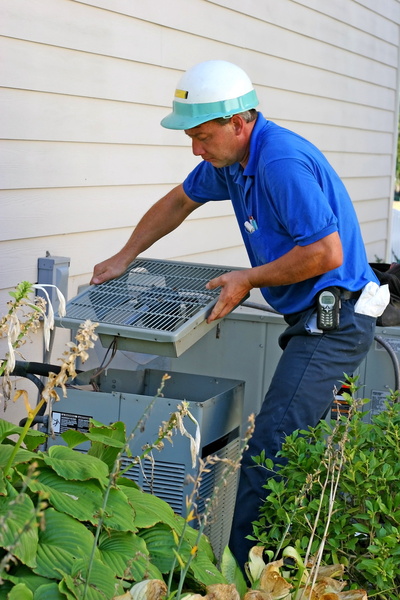 If you want a great technician to handle your air conditioning repair, then you need a great air conditioning company. You rely on your cooling system on almost a daily basis in this part of the world, and therefore you need it to function at its best. Therefore, you wouldn't want to trust its service to just anyone.
We recommend partnering with a knowledgeable and trustworthy HVAC contractor for whatever your air conditioning or heating needs are. You don't want to rush into a decision and just go with an amateur repair professional just because it's cheaper. Remember, the phrase, "you get what you pay for" often rings true for jobs like this. We encourage you to do your research and partner with the best HVAC company and AC repair technician you can find. We've provided some guidelines below on how you can ensure this is the case.
Does Your HVAC Contractor Install Quality Products?
We understand we're talking about repairs here, but one of the best ways to avoid unnecessary repairs, aside from routine maintenance—is by installing an air conditioner from one of the leading brands. Quality matters! The contractor and technician you choose should be proud to offer trusted cooling brands as well as heating brands—so if your repair turns into a replacement need, you can rest assured you're in good hands.
It's tempting to go with cheaper products or services from a salesperson looking to make a quick commission or such. But low-quality products will absolutely cost you more later on down the road. Poorly made products won't hold up over time and often require frequent and costly repairs. A knowledgeable service technician will suggest the best products and services that will last, ultimately saving you money.
Does Your AC Technician Prioritize Customer Service?
You should always choose an air conditioning professional and company that stands by the products and services they offer. A truly trustworthy business will invite you to consider and leave feedback on review sites regarding their service.
Take the time to look at the projects and repair needs that customers had to see how they were handled. Remember, oftentimes a bad review can look worse than it is—did the HVAC tech follow up? Did they provide a good faith effort to resolve the customer issue? This is what's important when it comes to customer service.
Does Your AC Tech Have Expertise in the Field?
We hope so! Your home is a major investment and you deserve quality work from any type of service professional. The best advice and the best service comes from years of experience and highly specialized training. You would probably not take financial advice from someone without any experience, so you shouldn't take HVAC advice from someone who isn't knowledgeable about the industry. Expertise, training, and even licensing are much more important in the long run than any gimmick or quick sale an HVAC company might offer.
For reliable air conditioning repair in Alachua, FL, look no further than North Central Florida Air Conditioning, where we are "Improving Lives by Improving Homes!" Contact us today.