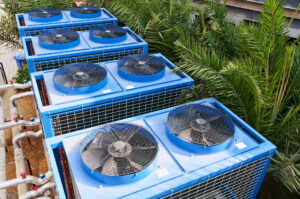 When you close your eyes and picture a bigger house with a bigger kitchen, a larger garage, and a huge finished basement, it probably feels good. As Americans, we like things that are bigger. They grant us more space, they give us room to grow and change, and even bigger cars let us go on long road trips with the family to enjoy time together. Having a larger home and larger appliances can be a huge improvement in your quality of life.
However, the appliances and systems of your home need to match it. If you've got a large home but your air conditioner is set up for a home that's twice the size, you're going to run into some pretty serious problems. In this case, bigger is absolutely not better, and we'd like to talk about why.
Let's dive into why your air conditioning in Lake Butler, FL needs to be sized appropriately.
What Is Load Calculation?
Load calculation is the industry-wide term we use to describe the sizing of an air conditioner. Your home has a specific "load" that needs to be calculated in order for us to know how big the AC should be. In other words, the air volume of your house has to be measured specifically, so that your system is large and powerful enough to completely cool it with no internal problems.
We do the same thing when we follow a cooking recipe! We measure things out to make sure we're not cooking too much, or putting too much of one ingredient in our meal. An air conditioner needs to be sized appropriately, otherwise, it will throw everything off and cause some problems.
When an AC Is "Too Big"
So, let's say you ignored our advice and decided to get an amateur to install an extra-large air conditioner. Maybe it's so big that it could cool twice the size of your home. That just means it'll be able to do its job easier, right? Well, actually no!
An air conditioner that meets its cooling demand too quickly will abruptly stop and have to start up again soon after once the temperature rises again. This abrupt starting and stopping is known as short cycling, and it's not a good sign. An air conditioner that's too big for a home will start and stop frequently, slowly wearing itself down. While a normal-sized air conditioner will function without any problems.
What Is Short Cycling?
Short cycling is another industry-wide term we use to describe this abrupt cooling cycle. Air conditioners that are too big or that are suffering from some other problem (like a refrigerant leak or a clogged air filter) will short cycling. It's a very bad problem to have because it will wear down specific components in your AC, causing repair needs to crop up and eventually shortening its lifespan considerably.
Before you get that extra-large air conditioner installed in your home, remember that it could start short cycling and last half as long as a well-sized system!
Call North Central Florida Air Conditioning to have your air conditioner sized and correctly installed. Improving Lives by Improving Homes!