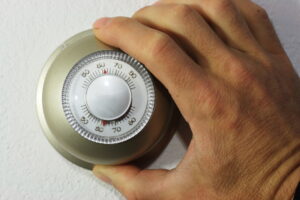 We're going to be honest, we love giving our customers tips on how to better run their heat pump systems. Sometimes, the solution isn't paying money for a service or calling the right team for a job. Life can be great when the solution comes from just talking about a problem and sharing knowledge, person to person.
Well, that's what we aim on doing now. Our big tip of the day is this:
Heat pumps require maintenance twice a year instead of just once.
If that tip has confused you or brought up some questions, then that's what the rest of this blog is here to answer! Heat pumps are different from your classic gas furnace or central air conditioner. They work throughout the entire year, so they're bound to need twice as much heating maintenance in Gainesville, FL. But is that all there is to learn? Not quite.
Energy Efficiency Is a Top Priority
First things first, one of the most important reasons to be the owner of a heat pump is due to their exceptional energy efficiency ratings. In most cases, they'll save homeowners money each and every year due to their reliability on electricity and their efficiency.
One major reason for this is due to the fact that a heat pump simply moves heat from one location to another and doesn't need to create any additional heat. A furnace or other type of heating system has to create new heat for your home, which is a much more energy-intensive process, even if natural gas is cheap right now.
So, if your heat pump isn't maintained regularly (i.e. twice per year), then you're losing out on one of the core benefits of this kind of system, and you might not get the most out of the technology you paid so much to have installed.
Tune-Ups, Inspections, and More
Your heat pump is working now, sure. But what if it could work better?
This is the idea behind a tune-up. Tune-ups are basically when a seasoned professional enters your home and takes a close look at all the components of your heat pump. If something isn't working perfectly, it can be adjusted with the right tool and elbow grease, and many licensed professionals know exactly what to look for.
And, if your heat pump is barely working, that's where an inspection can come in handy. An inspection is basically a multi-point checklist that a professional uses to check every component for problems. Many problems, unless they require a difficult repair, can be fixed in the moment, so you're left with a heat pump that just works better than it did before!
Better Comfort
The only reason to invest in your HVAC system is for your home comfort, right? Everyone just wants to feel comfortable at the end of the day.
Well, you're statistically more likely to feel comfortable and happy in your home with a heat pump that's been maintained by a professional. Everything from temperature control to the functionality of the system itself will be better when you've gotten it maintained twice a year. Things can get worse after a whole season of usage, so maintenance twice a year ensures that it's staying in good shape through all of its use.
North Central Florida Air Conditioning is Improving Lives by Improving Homes! Contact us today to schedule a maintenance appointment.