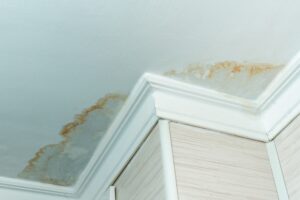 When you combine humidity, heat, and air conditioning, what do you get? The perfect environment for mold growth. Normally, when an air conditioner is functioning as it should be, there isn't really any space for mold. All the moisture gets drained out of the condensate line, and your system can go on working. However, when there's a clog in the condensate drain or pan, or if there's another problem causing excess humidity to exist in your home or AC system, then you could see the influx of mold.
Don't worry, we can help! Our team specializes in mold removal in Gainesville, FL. Not only will we be able to fix your air conditioner and provide targeted repairs that get the job done, but we'll also be able to remove any mold and detect where any other mold might be growing. Keep your home comfortable as well as safe by calling us.
How Does Mold Grow?
Before we can talk about solutions, we need to talk about the problem. Mold has been causing problems in our homes for thousands of years. It grows in cool, damp environments which can easily be created by our living conditions. You've seen mold grow in your bathroom, on your porch, and in other areas of your home. It's an insidious problem that can happen right under your nose.
In your air conditioner specifically, mold can grow where the condensate is collected. As moisture drips off the condenser coil, it falls into a pan that is supposed to drain out to your property. If this pan or drain gets clogged, it's the perfect place for mold to grow. You can usually tell that mold is growing there if you notice a foul odor being permeated through your air ducts.
Mold and Mildew in Your Air Conditioner
So, what should be done about the mold in your AC? Well, first the mold is going to have to be removed and the interior of your system is going to require some thorough cleaning. As this is done, the drain and condensate pan is going to be cleared out so that as your AC runs in the future, it doesn't create more mold.
Next, if humidity is a problem for your home (as it is for so many homes in our area), then we might recommend investing in a dehumidifier. This can remove most of the moisture that's plaguing your air conditioner so that the chances of you running into mold growth are slim.
The Importance of Mold Removal Services
None of what we just mentioned should be done by a homeowner or an amateur. All of these services, from mold removal to the installation of a dehumidifier, to the repair of your AC unit, should be done by professionals.
Luckily, we perform all of those services and more! We can fix your AC, clean out the mold, and make the necessary upgrades required to allow your home to feel safe and comfortable. Say goodbye to the bad odors and illnesses caused by mold, we're here to help!
Call North Central Florida Air Conditioning today. Improving Lives by Improving Homes!