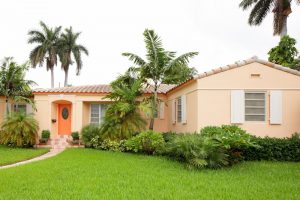 Nobody needs to tell you that our summers can be pretty miserable. If it's not the heat you have to contend with, it's the humidity, which makes it feel even hotter than it is. We live in one of those places where coming home at the end of the day is a relief, because we can finally cool off! Well, that is, if you have a functioning air conditioner.
The best way to ensure you'll keep cool this summer is to schedule Gainesville, FL air conditioning maintenance. This allows our expert HVAC technicians to fully inspect your cooling system for any signs of problems. We'll also thoroughly clean the system, make any necessary adjustments, and alert you to repair needs so you can get those on your schedule right away.
Scheduling this service once a year (or, twice a year if you have a heat pump system) is vital to helping you keep cool this summer, but not the only method of doing so.
Tips to Cool Your Florida Home
Use your ceiling fans. They can't bring the temperature down in your home, howeve,r they can help distribute the cooled air from your air conditioner more evenly. This benefits you and your cooling system, since the AC won't have to work as hard to do its job.
Close your blinds and curtains during the day. This is especially true for east and west facing windows. You might be surprised at how fast the sun can heat up a room, and subsequently the rest of your home, even when morning temps are mild.
Try to not use heat producing appliances during the day. This includes your oven and stovetop, dishwasher, and clothes washer and dryer.
Program your AC to run at a higher temp when you're not home, instead of not running it at all. Homeowners are often tempted to shut off their AC systems during the day when they're not home, to come home and "blast" them as low as they'll go to cool of the home faster. This not only does nothing to keep your home consistently cool, but it's an energy drain for your air conditioner, which has to work way too hard to effectively do its job.
At North Central Florida Air Conditioning, we're "Improving Lives by Improving Homes!" Contact us today for exceptional HVAC and indoor air quality services.